Helped pass block for Jordan's Ta'amu's yard passing effort, the fourth-most yards in school history Graded out as the second-best offensive lineman with 85 percent Helped block for an Ole Miss offense that set school records in both total offense and passing yards Part of a Rebel o-line that helped put up 49 first half points, the most in a half in the modern era Helped block for an Ole Miss offense that put up yards of total offense It was the fourth time in that the Rebels has surpassed the yard mark in a game Blocked for quarterback Jordan Ta'amu's yards of total offense, the second-most in school history Helped pass protect for Jordan Ta'amu's yard passing performance, his sixth yard passing game of the season Blocked for an Ole Miss offense that ran 98 plays and tallied total yards of offense Graded out at a team-high 89 percent Played and started in all 12 games for the Rebels on the offensive line Earned the start at LG in the season opener vs.
Helped Ole Miss tally yards of total offense vs. Helped Ole Miss to yards rushing vs. Helped his team to yards of total offense rushing, passing vs. Helped the Rebels to yards rushing vs. Started on the offensive line in the Egg Bowl win at No. Helped Ole Miss rank 13th nationally in passing Earned second letter Helped the Rebel offense shatter the majority of single-season school records, including most total yards, points, touchdowns and passing yards Thomas E.
Cordell was killed in action on November 11, Then on November 26, there were four more KIAs. They included Arthur I. Black Hawk was a full-blooded Indian who couldn't speak English. I became friends with another Indian, White Calf, later on. He was a good friend of mine and a fun guy. White Calf was later wounded on Hill while in Woody's platoon. I was in 3rd Platoon and Lt.
John H. Haddock Jr. On November 27, Charles Lindberg Minyard was killed. Gladkowski, Richard D. We had to install a field phone to platoons. I was introduced to a guy named Watson who was from New Jersey. I was from Alabama. He said, "I've got to break in a hilly billy. He was a hustler. He and I ran I don't know how many miles of commo wire because it was not unusual for a company to be spread out on three or four hills.
We went in a run to lay the wire because we sure as heck didn't want to be running those lines after dark. Both Watson and I were "runts. Forty years after Korea Watson called me. He sounded just like he did in Korea. He said that he and some of the others had been looking for me for about four years. We had a really big time on the telephone. We must have talked three or four hours. It was great. Company L settled back below the 38th parallel south of Seoul. I had the feeling that we were near defeat.
This was about the time that enlisted reserve were activated and sent to Korea. Some of them were World War II veterans. Our company was at about 50 percent when W. Both were veterans of World War II. Woody became platoon sergeant. We got several more replacements in all divisions. I give these replacements credit for pushing the Chinese back north of the 38th.
Many more had weather-related injuries such as frostbitten feet. Lieutenant Haddock, our platoon leader, had been captured on November He later died in a prison camp. We found out that King Company had really taken a beating. So had Item Company. The 1st Cavalry and 7th and 2nd Infantry Divisions had the most casualties in Korea. The Marines had to fight back from the Chosin Reservoir and load up on ships. The 7th Division was also evacuated from Chosin. Woodruff Jr. L Company, or "Love" Company as it was called in the Army's phonetic alphabet, had spent a sleepless New Year's Eve watching the Chinese army launch its second major counter offensive of the war.
When we got to the new position, the mess trucks were set up to feed us a New Year's Eve dinner of roast turkey, dressing, giblet gravy and all the trimmings. But the war intervened, Woodruff said, reminiscing this week in his Decatur law office with a pair of old buddies, former Cpl.
Woodruff said that about five men of L Company had gotten through the chow line, their mess kits loaded down with steaming hot turkey, when the Chinese counterattack ended the feast. The driver threw on his brakes and yelled out, "Dump that chow and load on these trucks and I mean now! The first few guys through the line got a bite or two before they had to dump their mess kits and board the trucks. The Chinese were close behind.
The trucks carried the company a few miles to the rear, just ahead of the oncoming Chinese. Baker was a veteran of the 82nd Airborne. He had parachuted into France on D-Day and spent 11 months in combat before the war ended. He was recalled to active duty in Korea five years later. In December , Woodruff and Baker joined the 25th Division, which was then in retreat from the first massive Chinese counter offensive, which rolled the American forces out of North Korea and pushed them almost off the Korean peninsula.
L Company had been decimated in the fighting and retreat. Of soldiers, only 43 answered roll call when Woodruff and Baker reported for duty. One man rifle platoon had only five men left. The rest had been wounded, killed or captured. That attack was totally unexpected and the Chinese enjoyed reasonably good luck with it. An over stretched supply line and bitterly cold weather consistently 20 degrees below zero--halted the Chinese advance, clearing the way for the 8th Army counterattack that began in February I got hit in the back by a mortar fragment during the retreat, but I had on so many clothes that when the shrapnel got through, it only had force to barely break the skin, after all those layers.
During the American counter attack, which lasted through the spring, Sisemore joined Love Company as a reluctant machine gunner. At Hill , Chinese bullets almost ended their friendship. Those Chinese could easily see my position. I could hear their bullets snapping over my head, so I just ducked my head down so that my helmet was pointed at the enemy and kept on firing.
While Sisemore kept firing, Woodruff, by that time a platoon sergeant, was organizing the attack on the hill. In the process, Woodruff was hit by a rifle bullet that grazed his left cheek and hit his ear. He picked himself up off the ground and kept up the attack. After being rotated home that year, Woodruff returned to his law practice in Decatur and a long career in the reserves that saw him retire as a Lieutenant Colonel a few years ago. Baker came home to get a degree in petroleum engineering at Texas Tech University. Sisemore went to business college in Sherman when his Karen War tour ended and became a plumber and ultimately a plumbing contractor.
The three kept in touch through their membership in the Company L association formed five years ago. Woodruff is the recording secretary for the association. At home, we still felt forgotten because Korea was an unpopular war, the honors and treats enjoyed by returning World War II vets weren't there for us," Woodruff added. Hoheimer and Vernon Leon Kesler on January Three days later, Walter D. Lien and 1st Lt. Alan D. Fry of St. Paul, Minneapolis, were killed in action. Lieutenant Fry was just 21 years of age.
Due to hilly terrain and rice paddies, we generally didn't have very much tank support. That particular day, our troops were in a ditch in the Suwon area, firing up at Chinese troops. I was standing behind a tank and the tanker was firing up at Chinese troops who were firing down on us. The gun on the tank might have been 75mm or larger, and every time the tanker fired, the concussion almost knocked me down. I learned that standing near a tank was one of the spots where it just wasn't safe to be. I should have been in the ditch on the side of the road.
I looked into the ditch and saw someone was in the bottom of it. Someone else was trying to put a bandage on him. As it turned out, the fatally wounded was Lieutenant Fry, the 1st platoon's leader. He had been shot by a sniper. The guy trying to desperately to keep him alive was Woody Woodruff. I was frozen in my spot just a few feet from Lieutenant Fry and Woody and the others returning fire. As it turned out, Lieutenant Fry was shot in the heart. I don't remember if Woody used my radio or not.
A little while later, a Jeep with a stretcher on either side of it moved up the road and parked where Lieutenant Fry was laying. Now that was a sad sight. What struck me about him was that he was a real low soft speaker. He didn't have his Lieutenant's bar on his uniform. A lot of our officers chose not to wear their bars while in combat. When his body was put on a stretcher to evacuate him, the Chinese stopped firing.
I heard later this was similar to professional courtesy. That was a bunch of bull. I just don't think the Chinese had good manners. Neither did we. Woody and Sergeant Alford took Lieutenant Fry's death very hard, but that is the nature of war. In January of our line was along a river. I don't think it was the Han River, but I remember that it was frozen over. We were dug in on a dike near Yongdung-po. One of the benefits that I had as a radio operator was having the opportunity to be in the CP with Captain Weaver.
John Malcolm Patterson - Wikipedia.
Albert Patterson;
Finish Strong: Amazing Stories of Courage and Inspiration.
Our CP that day was back of the dike in a Korean hut. The Koreans had what I will call a "fireplace. The floor of the hut was covered with what looked like a straw mat. When we sat on the floor mat it was really nice and warm. Captain Weaver had just been assigned to "L" Company and I was assigned to him as his radio operator. Captain Weaver was short in stature and weighed about pounds which was my size.
Funny thing, though. I always thought of Captain Weaver as being six feet tall. He was one helluva good Commander. This particular day I thought to myself, "Man, this is great. Assigned to the Company Commander. Inside a warm hut. This was the first time that I had been warm since back in October.
Search form
I thought about those poor guys in their foxholes. Well, this didn't last long because all of a sudden I heard the "Pop", "Pop", "Pop" of a burp gun, which had a sound of its own. The bump gun was a weapon that the North Koreans and Chinese infantrymen had. It was a Tommy Gun with a round barrel just front and under the trigger. I guess it could fire at least rounds a minute. The burp gun was good in close combat, but it wasn't very accurate. We had short antenna for our radios, but we couldn't communicate with any other operator with it so sometimes we used long antenna.
Just after I was assigned to him, we were on top of a hill near a skyline and Captain Weaver was using his binoculars. He moved several feet away from me and then I moved by his side. We moved again and so did I. Captain Weaver then looked at me, kind of grinned, pointed to his right, and said, "Move over there and down the hill. I was just a kid so I had to learn on the job. Captain Weaver rushed out of our warm hut because he heard what sounded like a fire fight. Captain Weaver said, "Get your radio and come with me.
This was my first mission with Captain Weaver.
Spartacus Educational
I couldn't believe that we were running through the middle of a town in the pitch dark night and there was a fire fight going on. I decided that this new Company Commander must be crazy. Everything suddenly went silent. Woody and Weaver talked a little, then we headed out for a stroll in the town in the pitch dark.
Patterson for Alabama : the life and career of John Patterson - Bates College
We learned later that it was a couple of Chinks running around firing their sub machine guns. We called them burp guns. They were not there to fight, they were only trying to cause some confusion. They accomplished their mission. I followed Weaver back to the CP. Later he got a call on a field phone with a report that a soldier on the outpost had cracked up. As I remember, the outpost was located on a little island in the middle of a river. The Captain told whoever was on the other end of the phone to bring the soldier to him in the CP.
It wasn't long before a guy led a young black soldier to the CP. There were big tears rolling down his face. He looked about 15 years old, but he was supposed to be at least Captain Weaver began to talk to this young boy. Really, that is what we were--boys. Weaver talked to him in a low, consoling voice. He asked him his name and calmed the little guy down. He told him how badly we needed him. He asked him if he had a New Testament and asked him, "Do you read your Bible? He was just a scared little kid at that time. On February 3, , Jacob Kenneth Overbay was killed in action.
On Valentine's Day , Roland W. Cullins lost his life in combat. There were four killed in action during the Han River crossing on March 7, They were Andrew Beley, Arthur R. Ikkala, Gene F. Klos, and Stephen J. I really didn't play much of a part in this invasion across the Han. In fact, Watson took my place as Captain Weaver's radio operator that day so I stayed back with the 1st Sergeant. I don't remember his name, although he later came to one of our company reunions. I got me a good spot too watch the crossing. They used assault boats that held about a squad.
Before the attack started, every artillery company was supposed to fire across the river. At a given time, all hell broke loose. Tanks on the south side of the river were firing their guns and their machine guns were doing a number on the enemy. The Air Force was bombing the hell out of the Chinks, too. In the Korean War napalm bombs were used all the time.
I had never seen anything like it. The whole earth shook. It was just amazing. I thought that there was no way there would be any Chinks left alive.
Early life and career
After a while, things got quiet. I get chill bumps just trying to explain this. My wife Barbara told me that she could tell that even writing about that day is affecting me. I didn't ask her how because she is overprotective of me. At that moment in March of , I was proud to be an American soldier--but it might have been different if I had been in one of those little boats crossing the Han.
The next day I rejoined the company and found out that Smallbone had been killed as well as a couple more from L Company. I think there were about six or seven casualties after the crossing. John Skirvin was wounded on March my 19th birthday. John was not only a good soldier, he was and is a good person. To this day he is partially paralyzed in one of his arms. He still has a metal plate in his head, and still has a brace on one of his legs, too. I have met Skirvin several times at our reunions. I have never met anyone like him.
He will talk to anyone mostly one on one, but he doesn't tell any war stories. There was only one KIA in April of He was killed on April 4, and his name was William L. Our next casualties were Donald R. Cochran and Charles G. Haitz, both killed on Hill east of Uijongbu in South Korea. I remember the action, even though I wasn't in the battle that took place there to counterattack retreating Chinese. The date was May 25, I was supposed to be Captain Weaver's radio operator and I was ready to go with my SCR radio, but he said he would just need a radio walkie talkie.
The SCR radio weighed 3 pounds but the walkie talkie was hand-held. Because Hill was very steep, there were times when you had to go up in single file. Charles G. Haitz was Captain Weaver's runner, and he went with him because his lightweight walkie talkie was more practical for the steep climb. They were about halfway up the hill when they started to receive machine gun fire. They were on a patch and Weaver stepped off the trail to take cover.
Haitz stepped off on the other side into a Chinese foxhole that had been mined. That was the way of war. Woody got wounded in this action. A bullet graded the side of his cheek, went through his ear into his helmet, and knocked Woody on his back side. Sergeant Woody took stock of himself and felt of his ear. It was still attached to his head so Woody got back up and led his platoon up the hill. He had to drag one of the wounded men out of the line of fire. When they got to the top of the hill, three Chinks came out of a trench and surrendered. Although two men in Woody's platoon were killed and some were wounded, all in all this was a successful battle because 63 Chinks were killed and eight were captured.
Woody got to go back to a MASH unit for a few days. This is how I remember Old Woody--somebody told me that he was laughing and saying that someday I was going to get my ears pinned back. I don't remember all the details, but on July 21 we went north and crossed a bridge that was over a river. When we got north of the bridge the Chinese started a barrage of artillery on the bridge. This was the first time I saw helicopters come in to get the wounded and killed. We had to go west to a railroad bridge to get back across the river.
More battles took place after this. On July 30, , Otto Reeves was killed. There have been numerous stories written about Hills and located north of the 38th parallel near the Iron Triangle in North Korea. These were the highest hills in the area and they were used as an observation post and patrol base. On September 2, , "L" Company made its second trip to Hills The patrol base was manned by an infantry company and our patrol base was assigned to the 3rd Battalion, consisting of Item, King and Love Companies and a unit from a heavy weapons company.
Each morning a squad-sized patrol was sent out to scout the area and at night a patrol was sent out for the same purpose. When we were on the attack, a Forward Observer FO from an artillery unit was assigned to the infantry--in this case a patrol base. Our FO had the largest set of field glasses I had ever seen. They were mounted on a tripod. Each company rotated on the fourth day and every fourth day a South Korean labor team came up with the replacement company. On September 6, , I went on patrol with Sergeant Ross as radio operator.
As usual I didn't have a clue as to where we were going. I just tagged along with the squad. I didn't use my radio unless Sergeant Ross wanted to report in. We were up on the ridge when we looked down and saw a squad of probably Chinks. They didn't see us. This was the first time since I had been in Korea that we got a chance to ambush the enemy.
I don't know if Sergeant Ross gave us the order to fire on these Chinks. It was always the other way around--them ambushing us. We all opened up and fired on the Chinks. Since I was a radio operator, I usually didn't get a chance to shoot back, and this felt great. I used two round clips from my carbine. We headed back to I think the Sergeant thought this may have been a setup. On our way back we met one of our squads. They were going out for the night. Some of us said, "Go and give 'em hell.
As luck would have it, they were late. Since it was too dark for us to move back to the line, it was decided that we would stay over until the following morning. The Company "I" fellows had to start digging their own foxholes or all squeeze into what was already there. The weather was just like an Alabama summer--hot and sticky. It wasn't long after we got back to Hill that we started to receive incoming artillery from the Chinese and Sgt.
Ross English was wounded by shrapnel. We didn't know it at the time, but the Chinks were zeroing in on both Hill and On more than one occasion before, the forward observer had let me use his binoculars any time I wanted. That day I went up to the FO and asked to use them. I was amazed at how far out I could see. I had the binoculars zeroed in on what turned out to be two artillery cannons down in the valley below. When the Chinks fired the artillery, a puff of dust went up. The FO said that when I saw that dust kick up I should start counting "one thousand, two thousand until At the same time I was to run like hell and dive into the nearest foxhole.
The FO radioed our artillery and told them that he needed support. The problem was, however, that our artillery pulled back at night to support the front line and were too far back to support us. The artillery was already loaded up on transport and was about to move back all the while we were being shelled. After the FO raised hell with them, they set back up. The FO gave them the position of the Chinks, had the artillery fire a round, then he had them move up or right or left until they were zeroed in on the Chinese cannons. Then the FO gave the order to "Fire for Effect.
As it turned out, the Chinese got what they wanted. They were zeroed in on us for the attack that would happen later that night. I was just a scared kid who had turned 19 years old only six months before. John was not only a good buddy of mine in Korea, he was also like a big brother to me. We were both radio operators in communication, plus we ran all the wire for field telephones, so we were located inside the perimeter on Hill Around midnight the Chinese started an artillery barrage. The shelling seemed like it would never stop.
It seemed like it went on for hours, but I think it lasted 30 minutes. Soon after the artillery barrage ended, Item and Love Companies were hit with an entire brigade of Chinese--one American soldier to five Chinese. We could hear them down below, jabbering and making a lot of noise as they came up the hill.
About 50 yards from us the Chinks had set up a machine gun on the ridge that they were using as an outpost outside of our perimeter. When the attack started, the men in Item and Love Companies who were also out there were told to come inside of our perimeter. I was behind the riflemen's machine gunner Locke on the front line. Locke used to kid me about being in the rear echelon. He was one of the many who were KIA the night that all hell broke loose. There were several attacks afterward that went on until daybreak. They tried to dislodge us in human wave attacks, wave after wave.
I could hear our guys shouting, "Medic" and "I need a medic over here. Some of the Chinese got inside of our perimeter and others were on a ridge outside of the perimeter. The Chinks were throwing concussion, German-type "potato masher" grenades at us. These grenades had a wooden handle on them that was supposed to make it easier for them to throw it.
They made a loud noise when they exploded, but they were not as effective as our grenades. They didn't have any other weapons--they just ran around throwing grenades. It was hard to shoot them because we couldn't tell if they were our guys. Around midnight that night, John Redman was wounded by machine gun fire. The bullet entered his right shoulder, going all the way through and coming out of his left shoulder. He was in the bottom of the hole, curled up so I could have standing room.
It seemed like everything was happening outside of our foxhole. I could hear the men crying for the medic. I tried to bandage Redman, pressing the bandage on what felt like a big hole in his shoulder. He said that it was a machine gun bullet, but I couldn't tell because it was so dark. All of a sudden a Chink was behind us. I could see him on the skyline west of us about two or three feet from me and Redman. He had one of those potato masher grenades, holding it above his head.
Just as he released the grenade, I pointed my carbine at him and shot him in the gut. There was an explosion and I heard what turned out to be a South Korean scream four or five times--and then he was dead. This probably saved both Redman's and my life. I think what happened was the South Korean soldier came running into our foxhole at the same time that the Chink threw the grenade.
The grenade was between him and the wall of the foxhole. It blew him out of the foxhole and his feet from the knees down were hanging in our hole. His arms were outstretched, his mouth was wide open, and his eyes were open. For some reason I always thought that it was Pok. All of this happened in a split second. Thinking back, I might have shot Pok accidentally anyway if I hadn't seen the Chink first. I probably would have thought that Pok was a Chink. In all of this I did not get a scratch, but the concussion from the grenade stunned me or rattled my brain. From the time this happened on, I only remember things in bits and pieces.
I know I went down on the front sometime during the night. The last time I saw Redman during the attack, he was in bad shape. I promised him that I would come back up and check on him when I could, and then I began to run around from hole to hole, passing out grenades and ammo. Ross English later told me that he remembered me passing out those grenades. When the fighting was over we were ordered off the hill and as we were leaving the hill our fighter planes were strafing the hill and dropping napalm. Later I remembered that we had left our dead on the hill.
Much later I remembered that we had left at least one wounded on Hill , but he was later rescued. The next morning I crawled back up to my hole, but Redman wasn't there. Pok was still in the same place where he had been killed. He was laying on his back, feet still hanging in the hole.
His mouth and eyes were wide open. What a gruesome sight. Redman had been moved back to a lower slope with the other wounded in the early hours of 7 September I wish that I could have gone out with him, and I have always felt guilty that I didn't. I looked for Redman among the wounded and dead, but I couldn't find him. I guess I couldn't find him because we had so many wounded and dead. I found out that he wasn't when we finally reconnected on 7 December More on our reunion later in this memoir.
Forty-six Americans were killed in the fighting. When the Chinese dropped back the next morning, we walked off the hill back to the front lines. We were beat up pretty badly. Everyone was wounded. The ones who hadn't been hurt that bad carried the dead, and the injured helped the other injured. Everyone was in terrible shape. On the way back we ran into some Turkish troops who gave us some bread and water and helped us with our injured. I think it was the best bread and water I had ever had. Later we watched as American planes dropped the ammunition we needed into Chinese-held territory.
They didn't even attach parachutes to the boxes. They just flew over and dropped them into the bay. Enemy losses were estimated to be well over Among the American KIA were:. Killed on September 8, was Masaru Kumashiro. Robert D. Rodriguez died September 10, They left this world forever, With life not fully led. Now, who will mourn their passing, or remember what they did? They'll never have their children, Nor have their praises sung. For most, they'll be forgotten, And remain forever young. I speak about those warriors Who trod Korea's ground They lay here now among us, And make not a single sound.
If not for us survivors, Who will, their story tell? To speak of deeds heroic, Of men who fought, and fell. Time has spread her cobwebs, Encasing them in snare. Now, no one stops to ponder, And no one seems to care. In the stillness of our memory, When the bells are slowly rung, Dwell silent for a moment, For those, - forever young. Platoon Sergeant W. He sent the following letter to Capt. Luther A. Weaver on 21 September I sat down and attempted to write you several weeks ago, but without success. It is amazing how difficult it is for me, in my present comfortable surroundings, to write to anyone still over there.
You can't help feeling like some species of deserter in such a situation! Besides that, when I stop to think about the old outfit, which frequently occurs, I get almost as homesick as I used to do when the situation was reversed. However that may be, I have a few things to say before the passage of time becomes such that it is a difficult or impossible matter to contact you and the rest. Serving with all of you, though briefly, in our Korean endeavors constituted one of the outstanding honors and privileges of my life. There is no substitute for service on the battlefield, if one is to have any adequate understanding and appreciation of his fellow man, of the heights of unselfish labor and sacrifice of which he is capable, or of the real meaning and significance of comradeship, which elsewhere is seldom more than an empty term.
Among those who have been thus introduced to the fundamental problems and relationships of life there can be no pessimists, no skeptics, and no weaklings. So considered, even if all other reasons be left aside, this experience surpasses all others in the depth and character of the advantage it confers. I consider myself even more fortunate than others, however, because I think the men with whom I served in "L" Company were as good as the best the United States had ever sent as its representatives to any darned old war!
In particular I think we were privileged to have, in yourself, a leader who as man or as soldier had no peer anywhere in the Eighth Army. I am in position to speak for every rifleman in the company on this point; I may say that we were in complete and unhesitating agreement on it. Which, after all, is the main point of this letter--if I had not made some attempt to express, on behalf of all of us, our deep appreciation for your able leadership and even more for the many efforts and innumerable sleepless nights you passed, as all of us were well aware, to insure the success of our efforts and the welfare of the men--if I had not made some attempt in this respect it would have been on my conscience from now on.
You entitled yourself to the fullest devotion of every many who served under you, and I doubt that you will ever realize sufficiently the great extent to which you received the same. I have talked to Sgt. Baker, and also Tidwell, since getting back, and both are in good shape. Never have heard from Alford, but am confident he too has the situation well under control! If you ever happen to pass this way I hope you will find time to stop over. The fishing hereabouts is not the best, but I will be delighted to show you what there is.
Some fringe benefits the infantry got in Korea included housing a double-man foxhole measured approximately 6 foot by 4 foot and 5 foot deep. There was no indoor plumbing. We had one canteen of water and a canteen cup to be used for heating coffee although not at night.
If we had to pee, we did it in our cup and poured it outside the foxhole. We didn't do Number 2 in our living quarters. If we were not under attack we rotated our sleep, working it out with our foxhole buddy. Most would do one hour on guard and one hour off. Now for a good shower. Well, we might get a shower when and if we went back in reserve. The longest period of time we went without a shower was from early October to March. But not to worry, who wanted a tent shower in 20 below zero?
Food was called C-rations. They were left over from World War II. They consisted of canned corned beef hash, beans and wienies, and fruit cocktail--all good if hungry. There was one young lad who smuggled a whole case back. As I remember, we landed at Kimpo Air Field. There we loaded up in trucks to make our journey back to the front. There were three or four trucks in a convoy. As it happened, this young lad and his case of whiskey were on the same truck as I was.
Globalization and America: Race, Human Rights, and Inequality (Perspectives on a Multiracial America);
Early life and career?
VTLS Chameleon iPortal Browse Results.
Setting Up Your Shots: Great Camera Moves Every Filmmaker Should Know (Revised).
Seed Ecology (Outline Studies in Ecology).
We were in the lead truck, and this young lad sat in the back of the truck next to the tailgate. While we were lumbering north at the rate of 15 or 20 miles an hour, the lad must have dozed off. He fell out of the truck, whiskey and all. The driver following us slammed on his brakes at the same time someone in our truck screamed at the driver behind us, "Hold it!
Anyway, as luck would have it, neither were damaged much. We were back in reserve, but not out of enemy artillery range. One day a bunch of us were standing around drinking coffee and telling war stories. All of a sudden a couple of rounds of incoming artillery came roaring in, landing several hundred feet from us. About three or four of us dove into what was supposed to be a two-man foxhole. You can imagine how tangled up we were. Someone in the pile-up hollered, "There are too damn many of us in here. He came scrambling back in, not complaining any more. When I rotated out of Korea I was more or less in a daze.
It was right after the outpost. I swear to God, I don't even remember the trip to Japan. After I rotated to Sasebo, I remember that it was quiet and peaceful. I got to sleep in a bed and there was no reveille. As I remember, we just rested. I don't remember how long we were at Sasebo, but I wasn't anxious to go home. This to me was as good as it could get. For the trip back to the States, we loaded up on the transport ship Marine Lynx.
We were crowded. We were fed twice a day and a lot of the guys entertained themselves by playing poker. We slept on canvas cots which was a lot better than being in a foxhole in Korea. Most of the time I slept on deck. I remember that we had to go through a storm and a lot of the men got sea sick. Me, I didn't have anything to gripe about. After about two weeks or so we docked in Seattle, Washington. I remember there were only a few people waiting to greet us--mothers and a few sweethearts.
No bands. That was okay with me. I couldn't have been happier. We were loaded up in trucks and went to a processing camp. We were assigned to double bunks and had a chance to shower. Then we went to mess hall and we were fed. We were checked for health, etc. It seemed to me that everything was just great. After a few days we were loaded on a troop train and headed to Fort Jackson. It was a nice trip that took a few days. We were in Pullman cars that had seats that let down into beds. We arrived at Ft. Jackson probably late October. We checked in and processed. Here we got our orders for our next assignment mine was Indiantown Gap, Pennsylvania , and then I got a day leave, after which I was to report to my new assignment.
I got on a bus to Talladega, Alabama to visit my aunt and uncle, who didn't know I was coming home. Their home was my chosen home, even though I had another home with another aunt and uncle in Midfield, Alabama. When the bus stopped, I got off, loaded my duffle bag on my shoulder, and headed home about a mile--maybe a little further.
When I got within eyesight of their house, I didn't see anybody so I knocked on the front door. I knew Uncle James would be at work, but Juanita wasn't home. I walked around the house and sat down on the front porch, thinking I would wait until they got home. While I was sitting on the porch a neighbor who lived down the road, James Searcy, waved at me and walked over to greet me. He said, "John, is that you? He shook my hand and told me that James and Juanita had gone over to Georgia to visit someone.
Neither my uncle nor aunt had a car because they couldn't drive. Searcy and I talked for a while. He wanted to know how I was doing. He had a house full, including two beautiful daughters, but he didn't invite me to visit them until James and Juanita returned home. I didn't panic. I picked up my duffle and headed back to Talladega. I decided to stay at the town's only hotel, which was just off the courthouse square. At the time, I had never spent the night in a hotel. I walked up to the counter, still in my uniform, and asked for a room. The clerk asked, "Are you going home on leave?
I told the clerk that I came back to the States by transport ship to Seattle. That took over two weeks, then I came to Ft.
In The Wake of Assassins - The 1954 Assassination of Albert Patterson
Jackson on a troop train and then got on a bus to home. I didn't know when I would get home. I checked out of the hotel the next day and headed back to James and Juanita's house. They were home. Searcy told them that I had come by and that worried them a little. They couldn't imagine me staying in a hotel.
I hung around Talladega for about two weeks. I visited some of the orphan home kids. My age group was still in school. Some of them had gone off to college. I went down to the skating rink and went to the picture show. Back then, a movie was called a "picture show. I couldn't wait until I reported to Indiantown Gap. I hadn't heard of that Army post and was anxious to find out what I would be doing there. Indiantown Gap post was near Harrisburg, the capitol of Pennsylvania. I saw a couple of soldiers and asked them for direction to the post. They said that they were headed that way and that I could go with them.
We caught a bus to the post and the bus driver took me to my new company. From there I found the command post CP and reported to the 1st Sergeant. He then informed me that I had two weeks left on my leave. I explained to him that I just wanted to report in early. He told me that I was to be the platoon sergeant of Third Platoon. He went on to explain what my duties would be. I said, "Sir Sir, I'm not a Sergeant. I'm just a Corporal. I said, "But, Sir
Patterson for Alabama: The Life and Career of John Patterson
Patterson for Alabama: The Life and Career of John Patterson
Patterson for Alabama: The Life and Career of John Patterson
Patterson for Alabama: The Life and Career of John Patterson
Patterson for Alabama: The Life and Career of John Patterson
Patterson for Alabama: The Life and Career of John Patterson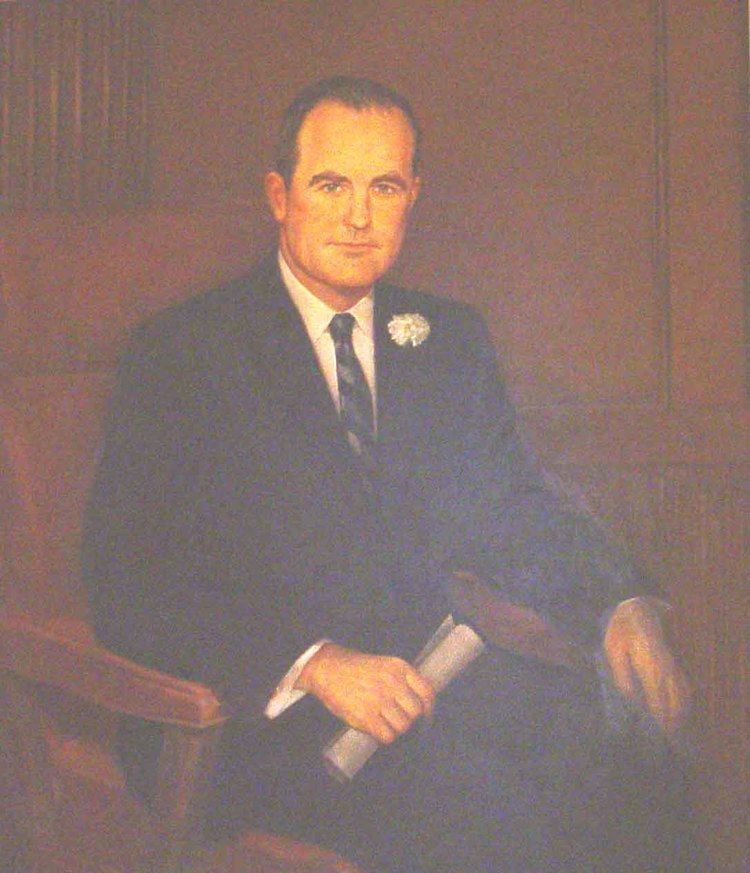 Patterson for Alabama: The Life and Career of John Patterson
Patterson for Alabama: The Life and Career of John Patterson
Patterson for Alabama: The Life and Career of John Patterson
---
Copyright 2019 - All Right Reserved
---